Next
item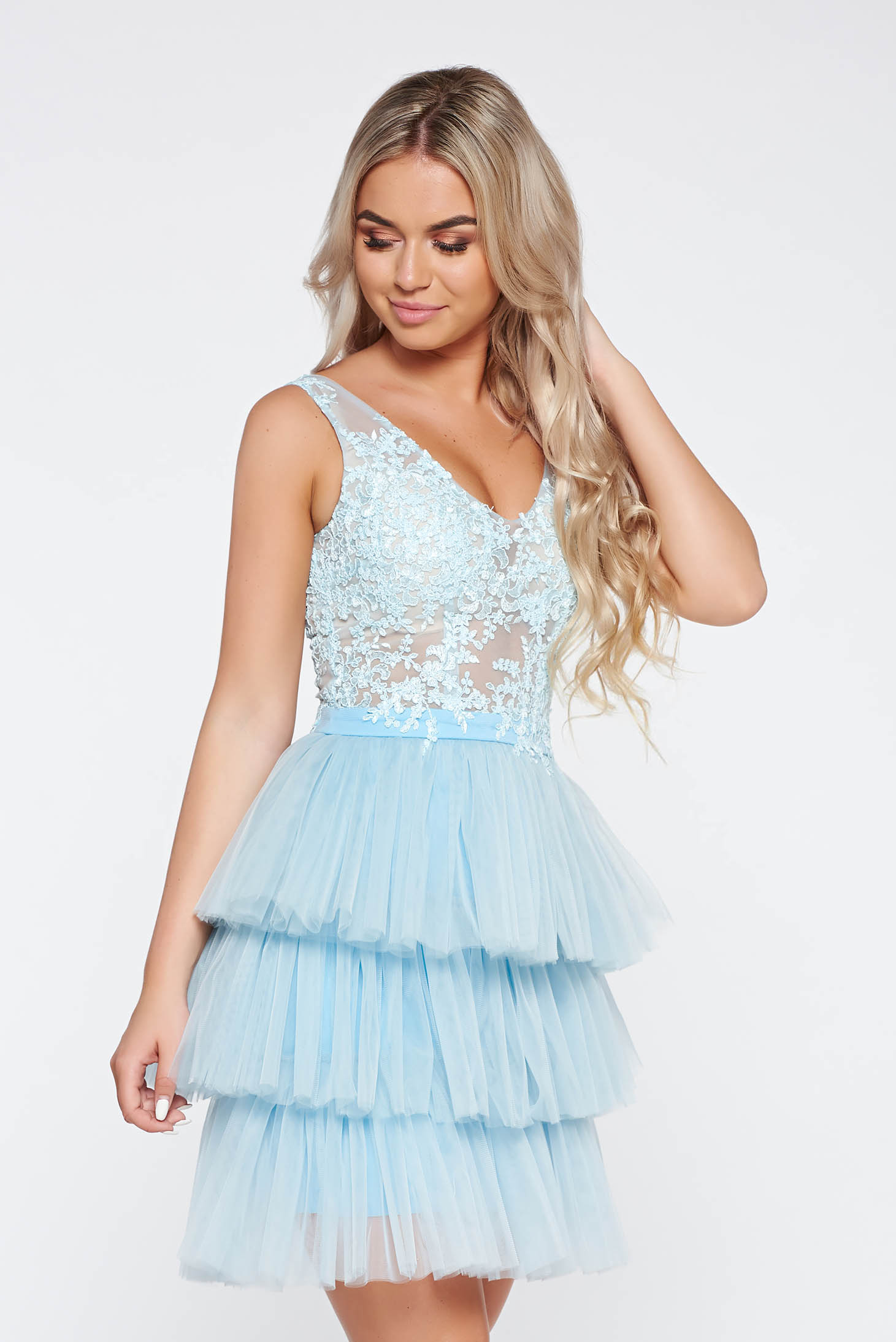 The model wears size: S | Height: 169 cm
About the item
floral details
inside lining
flaring cut
"V" cleavage
3D effect
sleeveless
laced fabric
back zipper fastening
net
Style: Occasional, Prom dresses, Prom dresses, Baptism dresses, Wedding dresses
Cut: Cloche, with a cleavage, Sleeveless, Short cut
Fabric/Texture: Lace, tulle
Composition
100% Polyester
How to measure
• Bust: Measure around fullest part!
• Waist: Measure around natural waistline!
• Hips: Measure around the curviest side of your back!
Take your measurements corectly to see which size fits you.
You fill your measurements once and it`s enough for any further advice. Using a centemeter, please complete your measurements underneath, in the field Your Measurements. If you have completed them corectly, our system will automatically suggest you the size that fits you best for every item. The succes rate for our Interactive Size Guide is of 98%.
StarSizeWrite your measurements and we sugest you the size that fits you best!
Fill after you have measured yourself
Fill your body measurements so we know what to recommend you! You take your body measurements once and our system will remember them. For every item, the system will automatically suggest the size that fits you in our Interactive Size Guide!
Size Guide for
Item code: S-036138-4
Int
EU
Bust (cm)
Waist (cm)

Item length: 68 cm
(measured from the armhole to the edge)
The material extends: 2 cm

S
36
81 - 85
65 - 69
M
38
85 - 88
69 - 73
L
40
88 - 92
73 - 77
The material extends: 2 cm