1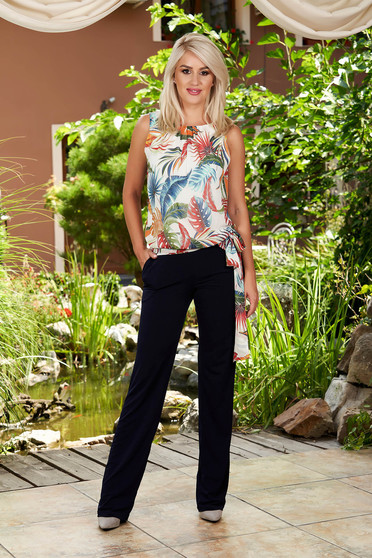 Darkblue jumpsuit elegant long flared lycra from veil fabric with pockets detachable cord
On sale
Price
3177 €
14999 lei
10 351 Ft
4695 €
21999 lei
16 990 Ft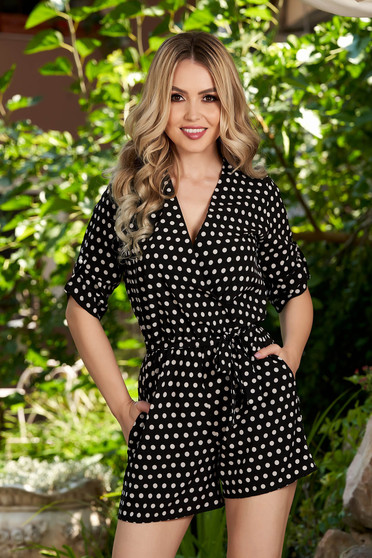 Black jumpsuit casual short cut flared dots print with pockets 3/4 sleeve
On sale
Price
1698 €
7999 lei
5 990 Ft
3395 €
15999 lei
11 990 Ft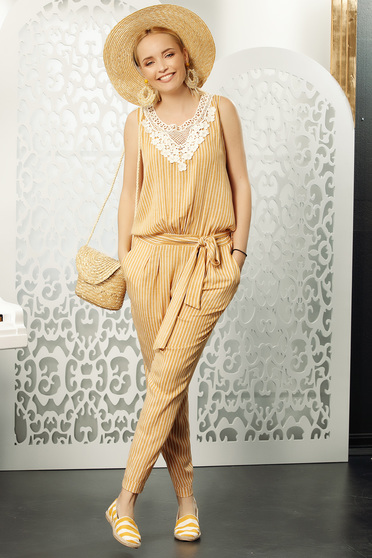 Mustard jumpsuit with stripes
On sale
Price
2449 €
11499 lei
8 490 Ft
4895 €
22999 lei
16 990 Ft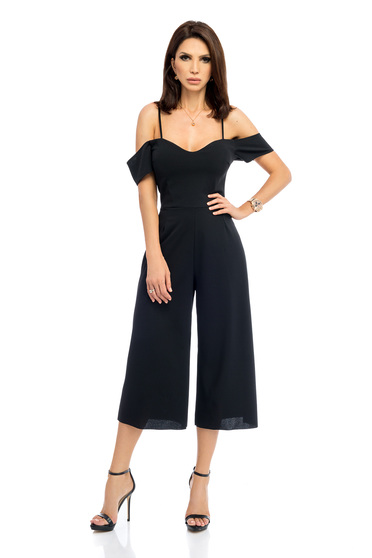 Black jumpsuit both shoulders cut out with rounded cleavage flared pants elegant
On sale
Price
3199 €
14999 lei
11 990 Ft
6395 €
29999 lei
23 990 Ft
This elegant jumpsuit featuring naked shoulders and midi loose fit pants is perfect for any occasion. Team it with strappy heels and a minimalist clutch for a more feminine look.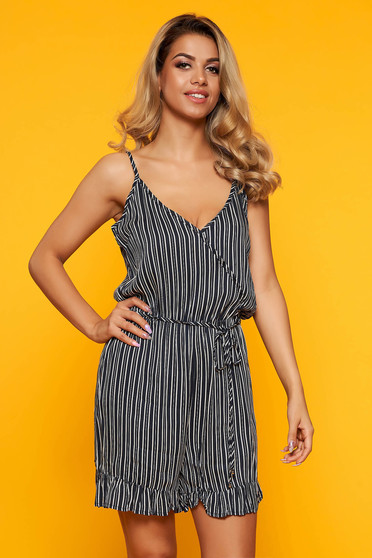 White casual short cut jumpsuit with v-neckline with straps airy fabric
On sale
Price
1399 €
6499 lei
4 490 Ft
2795 €
12999 lei
8 990 Ft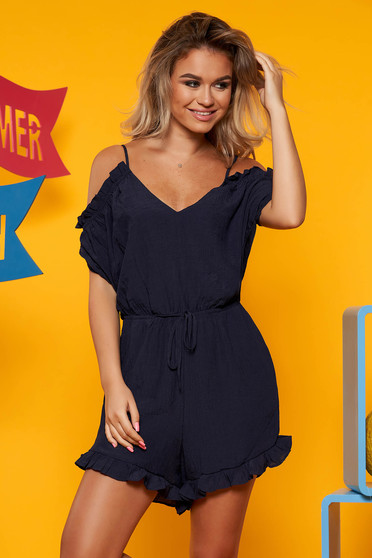 Top Secret darkblue casual jumpsuit short sleeve with v-neckline airy fabric is fastened around the waist with a ribbon
On sale
Price
1905 €
8999 lei
6 256 Ft
3295 €
14999 lei
9 990 Ft
This lightweight jumpsuit is ideal for this summer! Featuring short pants and naked shoulders, team it with low sandals.
You might be interested in
More