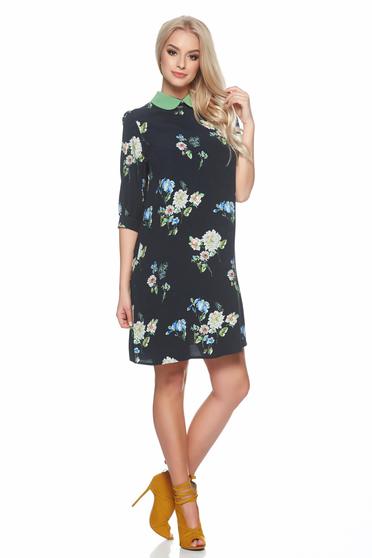 The model wears size: S | Height: 165 cm
PrettyGirl Spring Affair DarkBlue Dress
price 3395 € 14900 lei 11 990 Ft
easy item
RETURNing
MONEY BACK
GUARANTEE
verified
quality
Measured
Items
starshiners
exclusive
Interactive Size Guide
Fill after you have measured yourself
Fill your body measurements so we know what to recommend you! You take your body measurements once and our system will remember them. For every item, the system will automatically suggest the size that fits you in our Interactive Size Guide!
Size Guide for: PrettyGirl Spring Affair DarkBlue Dress
Int
EU
Bust (cm)
Waist (cm)
Hips (cm)
Item length
S
36
89 - 93
67 - 71
93 - 97
65 cm
M
38
93 - 97
71 - 75
97 - 101
L
40
97 - 101
75 - 79
101 - 105
The material extends: 2 cm
Take your measurements corectly to see which size fits you.
You fill your measurements once and it`s enough for any further advice. Using a centemeter, please complete your measurements underneath, in the field Your Measurements. If you have completed them corectly, our system will automatically suggest you the size that fits you best for every item. The succes rate for our Interactive Size Guide is of 98%.
How to measure
• Bust: Measure around fullest part!
• Waist: Measure around natural waistline!
• Hips: Measure around the curviest side of your back!
Overall rating of the item